Fall Interior Painting Projects
Now is the time to spruce up the inside of your house for those special family gatherings to come!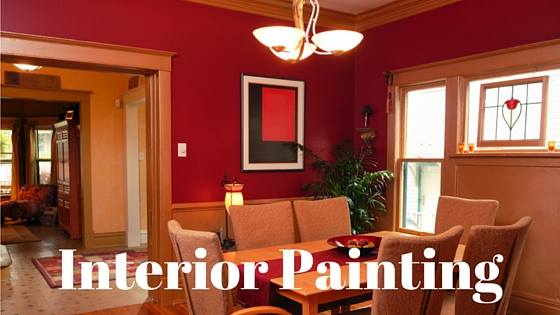 The holidays are fast approaching, so now is the time to spruce up the inside of your house for those special family gatherings. Choosing the right color, accents and textures will provide warmth, depth and appeal to a room. Colors can highlight features and architectural details in your home. There are dozens of shades available today in each color and paint can be custom mixed to the color of your choice.
In living rooms, bold wall colors with contrasting trim can accentuate the room?s furnishings and accessories. Crown molding and window trim can be painted a contrasting color or a few shades lighter or darker than the wall. Using color from furniture, a pillow, or a piece of art can help you choose the perfect wall accent.
The color from furnishings should pick up the hues on the walls to tie the look together. If your furnishings are a bold color, choose one of those hues for an accent wall. Several colors can be used in one room to create a sophisticated and unique look. Paint one wall a vibrant color and use softer hues on the others.
For your next Interior Painting Project, HGTV suggests checking out the holiday gift bag aisle at your local store and notice the unusual and exciting color combinations. These color combinations can be transferable to your walls. This idea can also help parents choose hues for their teen and tween rooms.
Consider painted stripes on a wall with varying widths and contrasting colors. Vertical stripes can give a sense of height to a room while making a room with a high ceiling appear more proportioned. Paints with a flat or matte finish are generally used on a wall compared to semi-gloss or high gloss on window and ceiling trim, crown molding and doors.
Flat and matte finishes absorb light and make colors appear richer. Semi-gloss and high gloss paints add sparkle to trim and make a nice contrast. Gloss finishes are also durable and washable. Mottle and tonal effects and textures can be created with paint on walls with the proper technique and tools. Don?t overlook ceilings, often called the fifth wall. Ceilings encompass the largest area of unused space in a room.
Ceilings don?t always have to be white. Consider using a color, particularly if the ceiling is high or if you have a neutral wall color. A stencil pattern on a ceiling can add a touch of style. Bold colors can work well on a ceiling, even in a small room. Use colors from furnishings and accessories as a palette for the ceiling.
Dining room colors should be warm and produce a relaxed and open feeling. Dark hues can be used on the walls and a subtle color on the ceiling. Bathrooms should not be overlooked for color. Colors should evoke a sense of serenity. A light green or a soft blue are becoming popular colors for many bathroom walls since they are easy on the eye.
Choose soothing colors for bedroom walls. Organic hues, such as taupe, create a calming nuance. For children?s rooms, use a bold color on an accent wall and more subtle hues on the others. Let the kids choose the accent wall color. Vibrant colors work well in a small room and entry way. They can make a small space ?pop.?
Stairways are best painted with subtle hues and white trim. For kitchens, neutral colors or warm, spicy hues can create a warm space. Let your imagination flow when it comes to painting your rooms. You?ll impress your relatives and friends for the holidays and beyond.
#InteriorPainting? #ResidentialPainting? #JWGrahamPainting